BAYERN LEGEND WARNS HAVERTZ REGARDING TRANSFER
Bayern Munich legend Steffen Effenberg has issued out a warning to top summer transfer target Kai Havertz not to join the biggest clubs so soon but rather focus on his growth. Effenberg agrees that Kai is a real talent but argued that for his development sake a move to Real Madrid or Bayern Munich right now would not be the best bet.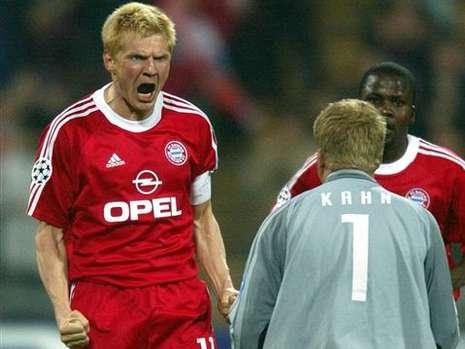 Effenberg is pushing for the player to get regular playing time which would make him a better player. Kai would get more opportunities to learn and play for clubs like Bayer Leverkusen in spite heavy interests from top sides like Liverpool, Manchester City, Barcelona, Madrid or Bayern. He has been compared to Joshua Kimmich, Leon Goretzka and Alphonso Davies, with him touted the right fit at Bayern under Coach Hansi Flick.
Davies, for example, has been rated
one of the top ten most value player in the transfer market by CIES Observatory. The 19-year old is being valued at over 130 million euros. KylianMbappe, Raheem Sterling and Jadon Sancho are the top three on the list with valuations of 259 million, 194.7 million and 179 million respectively. Davies development has been impressive this term and in the Champions League especially against Chelsea.
The legend praised the way Bayern are playing under Flick though. He is impressed with the return of regular attack and consistency that will help them clinch their eight successive title in Germany. Bayern defeated Dortmund away 1-0, beat Dusseldorf 5-0 and now saw off Leverkusen 2-4. The three straight wins have positioned them atop the log table seven points ahead of Borussia Dortmund, killing an idea of an usurp. They are set to add another title to their cabinet next month when the league concludes.
For Flick, after seeing off Chelsea, this could be a major opportunity for Bayern to do something in Europe. 2013 is a long time ago.