FLICK AGREES THREE-YEAR GERMANY DEAL
Bayern Munich manager Hans-Dieter Flick has agreed to become the German national team boss on a three-year deal until 2024 according to reports from the German media. The specific report from Abendzeitung stated the length of contract agreed between the Bayern Munich manager and the German Football Association (DFB).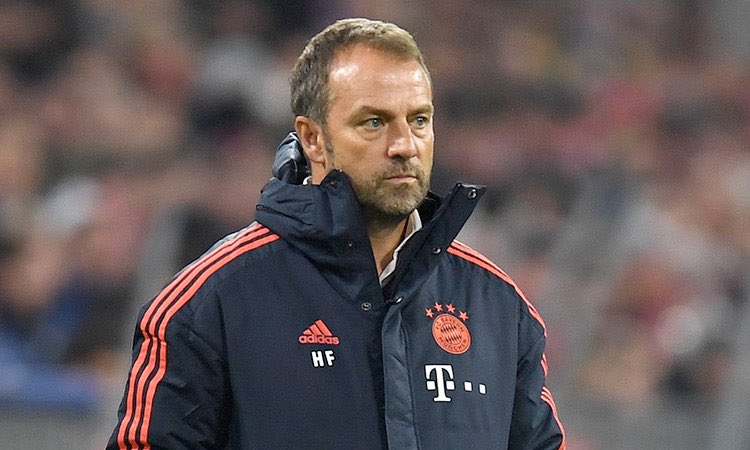 Flick has long been considered the favourite to take over from current German boss Joaquim Low by the DFB. The Bayern Munich boss will replace Low at the end of the 2020 European Championship this summer. He is expected to lead the penultimate world champions to the 2022 FIFA World Cup tournament in Qatar and the 2024 European Championship on home soil.
The Bayern boss had two years left on his contract with the club before he made the decision to terminate the deal. He was prompted by the feud with sporting director Hasan Salihamidzic on transfers.
DFB won't pay any compensation to Bayern Munich for Flick but the two institutions are in discussions over the possibility of arranging an exhibition match. The profits from the proposed match will go to Bayern Munich as compensation for Flick.
German national team boss Low has been in the position for 15 years but his time in charge of the team ends this summer. Flick was his assistant for a period of eight years between 2006 and 2014 when Germany won the World Cup tournament in Brazil.
Bayern have moved swiftly to replace Flick with RB Leipzig manager Julian Nagelsmann considered by many as the youngest manager in the game at the moment. Bayern could pay as much as €25m in compensation for Nagelsmann.
Flick has been hugely successful at Bayern. He led the team to seven trophies over the last one year including two German Bundesliga titles and the 2019/20 Champions League title.