Franck Ribery Might Leave The Club Of Bayern Munich At The End Of This Season
Franck Ribery who has enjoyed a highly decorated, lengthy career with the club of Bayern Munich, expanding all the way back to the year 2007 when he has given a contract from Ligue 1 side of Olympique Marseilles for €25 million and this amount was a record fee at that time. In his career of 12 years with the Bayern Munich, he has won 8 titles of Bundesliga, 5 titles of DFB-Pokal, and of course the well-known and most famous title of Champions League in 2012-13 from the treble-winning season.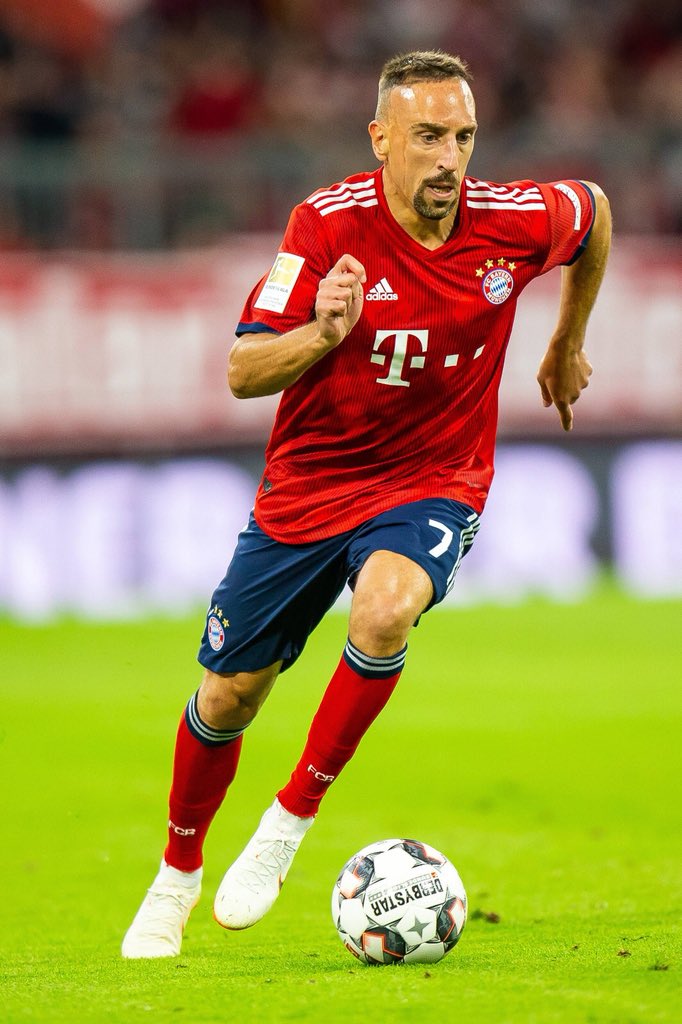 His fellow prominent winger Arjen Robben has recently announced that he will soon leave the Bayern Munich at this season's end, and after Ribery's team played a draw of 3-3 against Ajax, he also gave hint that he may make the same decision too. While interacting with Sport 1, after the draw of the final whistle, Ribery said that his future is still hazy and unclear, but he sounded a bit low and expressed an amount of gratitude and indebtedness towards the Bayern Munich in the conference which sounded more like a "farewell"
He said "
We have to keep patience and see what will happen. Although, we don't need to think about the situation
, I have always given my 100% performance. I have and will always respect this uniform. And I can never forget what the club and supporters have given to me. I
know it is difficult
but we should wait.
His contract with the club will end after this season and there are speculations that he will not ask for an extension. It is evident from his deteriorating fitness and proneness to injury at the age of 35 years that his career is about to end and the end is not very far.